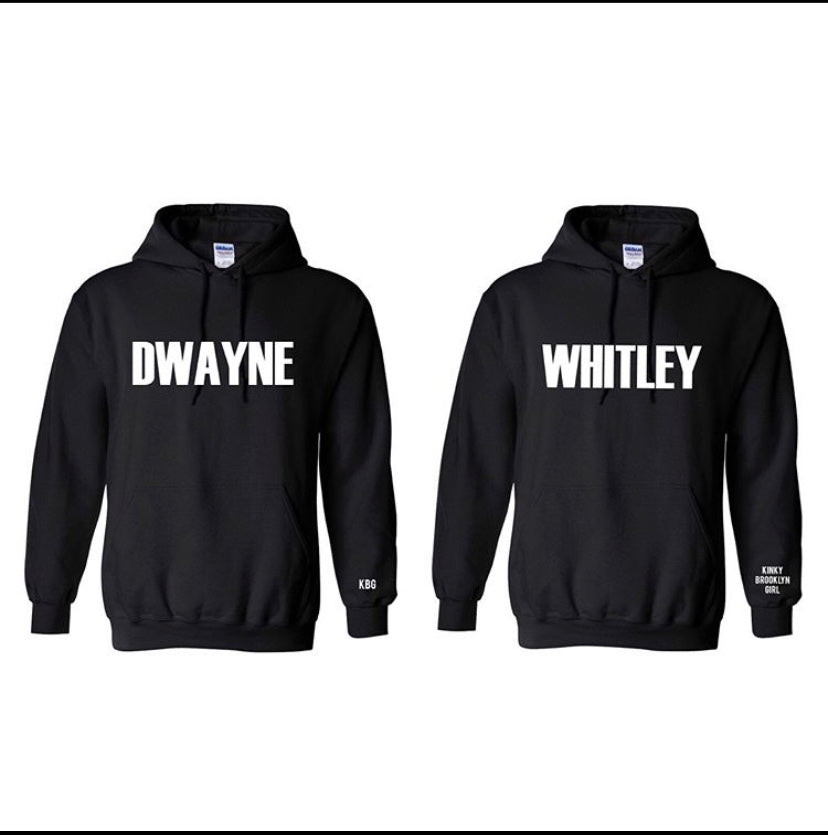 Iconic Black TV Couples Hoodie Set
Regular price $54.00 Sale
Are you and your boo Dwayne & Whitley? Martin & Gina? Maxine and Kyle? Buy a set for you and your significant other or as a gift for your favorite couple.
Super soft. Super comfy. Unisex fit. 
***SPECIFY WHICH HOODIE IS THE WOMEN'S SIZE & MEN'S SIZE IN CHECKOUT.*** 
Also available:Sinclair and Overton, Clair and Cliff, Weezie and George, Pam and Tommy, Florida and James, Big Shirley and Cole, Lovita and Ceddy, Aunt Viv and Uncle Phil.